This past month a lot of markets have seen a slowdown in buying as the Fed's actions take effect. But none more dramatic as far as I know, as here in San Diego.
According to SDAR's (San Diego Association of Realtors) monthly report, closed sales of existing detached homes dropped 35% in June compared to last year. Even more stunning, pending sales dropped 40%. Note, this is detached sales, not condos and townhouses.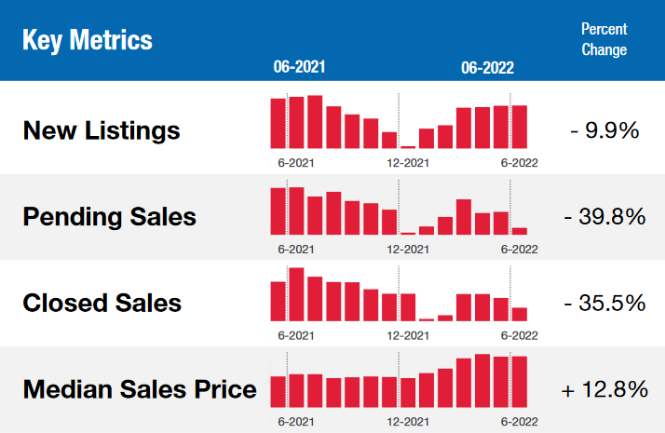 June is usually one of the peak months of the year and yet sales have completely collapsed. This explains why inventory is building despite the fact that as seen above, new listings are down 10%.
Median sales price is still up 12.8% yoy however from the graph it's clear it has flattened for the last 3 months. In fact, I dug up the numbers and it has fallen for those 3 months – a small amount, yes, but during a period where prices seasonally tend to rise.
April $1,000,000
May $990,000
June $987,225
I'd wager that the $1m median sales price in April was the peak of this bubble for San Diego. And damn if many San Diegans won't be happy to see that shocking number in the rear view mirror.
Another good sign of the market getting closer to normalcy? The percent of original list price is dropping fast. Which means fewer bidding wars and hopefully this stat will be below 100%, where it historically lay.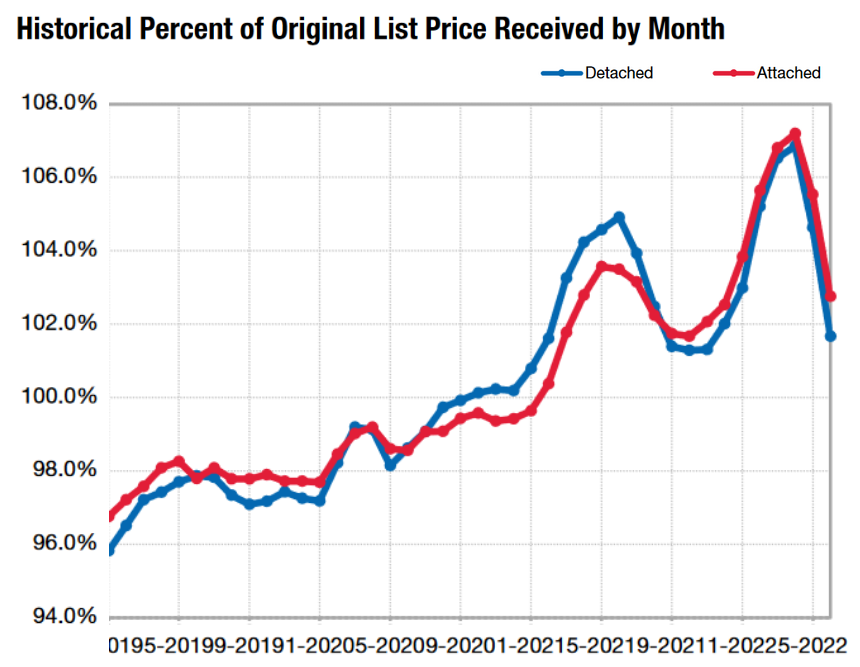 Stay patient, San Diegans. The market is correcting.
Disclaimer: I'm an idiot first time home buyer. I've never taken an econ class in my life. I'm just sharing what I see and learn as it happens. I am 100% certain I will get things wrong, so don't take any of this as the golden truth.